A Drying Ganga could Stall Food Security and Prevent Achieving SDGs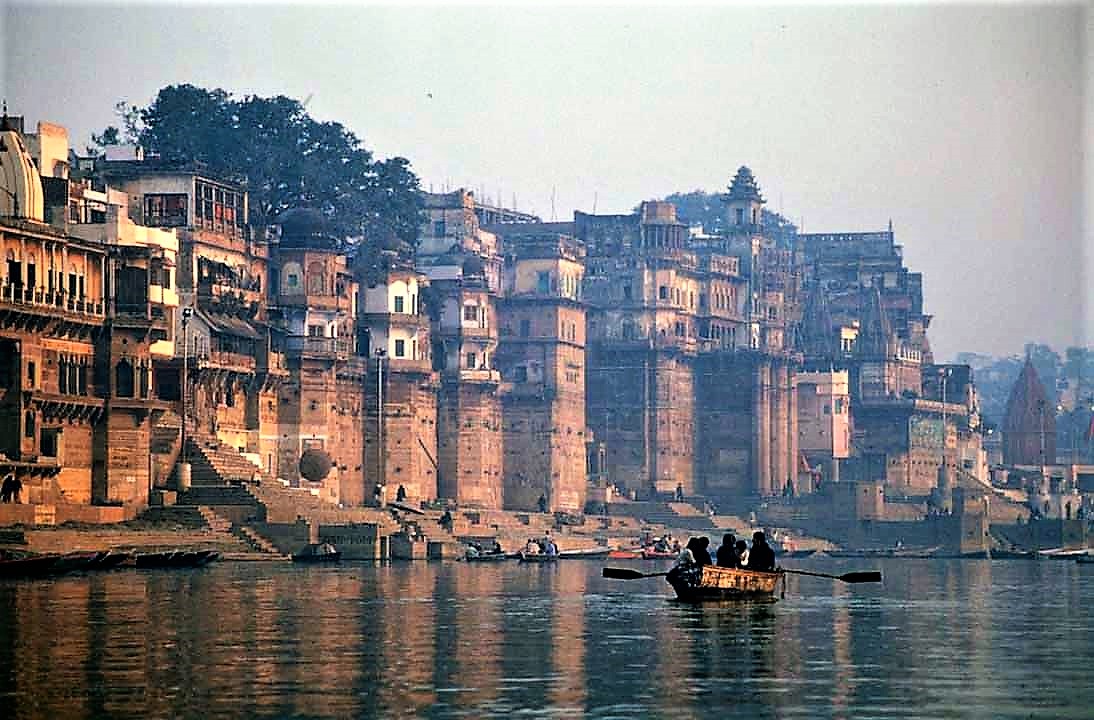 Millions of people residing in the lower reaches of the Ganga basin in India may face food shortage in the next three decades, if the iconic river continues to lose water due to factors including unsustainable groundwater extraction, a study has claimed.
Researchers associated with the study added that low river flows could also have implications for achieving United Nations' Sustainable Development Goals (SDGs) targets.
But experts, not associated with the study, also pointed to the combined blow of surface and groundwater misuse that has beleaguered the Ganga river basin, sheltering around 10 percent of the global population. Agricultural inefficiency is a chink in the chain, they say, when it comes to sustainable water use.
The modeling study forecasts that in the absence of interventions, groundwater contribution to the river's water flow would continue diminishing in the summer for the next 30 years.
The analysis was conducted by Abhijit Mukherjee at the Indian Institute of Technology-Kharagpur, Soumendra Nath Bhanja (formerly at IIT Kharagpur) and Yoshihide Wada from IIASA Austria, on the stretch of the river from Varanasi to the Bay of Bengal.
"The impacts of groundwater depletion on Ganga river flows are very complex. However, our study found that there is significant concern that ongoing groundwater pumping over the basin is unsustainable, leading to not only lowering groundwater levels but also reduction in river flows during summer time," study co-author Wada told Mongabay-India.
This problem is more serious downstream of the Ganga river, Wada said.
Mukherjee, lead author of the study, said: "So far, in the last three decades we have seen the groundwater input to the river decline by 50 percent during summer. This decline could go up to 75 percent compared to the scenario in the 1970s in the summer months."
Although the modeling study doesn't factor in climate change impacts, the authors argue that if they were to do so, the situation could be worse than that is predicted.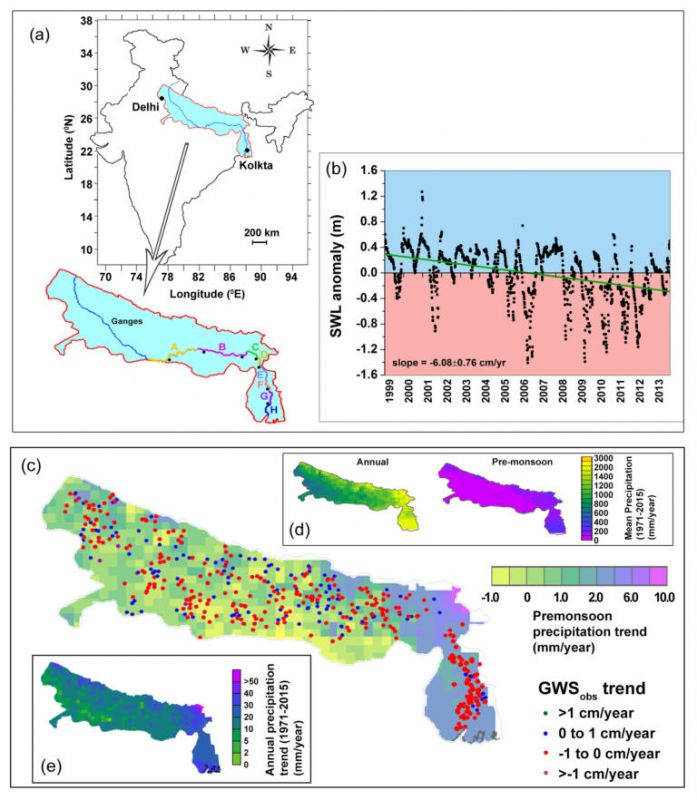 Map of the Ganges river (the 8 middle to lower reaches, marked A through H) and adjoining Gangetic alluvial aquifer in parts of the Ganges basin. Photo by researchers.
"Our prediction shows that about 115 million people can be impacted due to insufficient food availability in the next few decades. In a status-quo scenario, this reduction would enhance in the future and there is a possibility that there would be reverse flow of the river water to groundwater. This is called stream flow capture," Mukherjee said.
CITATION
Mukherjee, A., Bhanja, S. N., & Wada, Y. (2018). Groundwater depletion causing reduction of baseflow triggering Ganges river summer drying. Scientific reports , 8 (1), 12049.
Read the full article at: Mongabay