Central Funds for Dolphin Census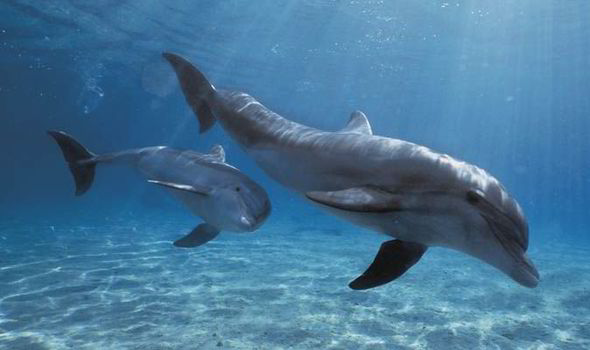 Following in the footsteps of the other states, through which the Ganga flows, the West Bengal government will conduct its first ever dolphin census to come out with actual figures of dolphins existing in the river
The initiative is a part of the programme for conservation of gangetic dolphins.

The Centre on Tuesday sanctioned a Rs 85 lakh fund for the state to conduct the census. The forest department authorities will be conducting it.

According to sources from the state secretariat, the funds for Bengal were sanctioned at a meeting of the steering committee in Delhi.

"The other states, through which the Ganga flows, like Uttar Pradesh and Bihar, will be doing the dolphin census on their own. As for the Bengal government's part, a census will be conducted to find out the exact number of dolphins now existing in Gangetic West Bengal. Once the figure is determined, it will be easier to chalk out a dolphin conservation action plan to save the species in the Ganga," said a government official.

The major component of the project is a survey that will help to contribute towards strengthening the data base of the dolphin population existing in the state. During the survey, the team will identify the threats to the creatures. This, in turn, will help in increasing the scope of habitat improvement through mitigation of the identified threats.

The survey will also help in developing the co-relation with other species existing in the river stretch in the state.

Officials said that the project will be completed within 11 months from its date of starting.

"The project is likely to start after the monsoon as the water level will be low during that time. That will help in conducting the census. Normally, a dolphin moves in the water at 4kmph and the boat, on which the team of experts will be conducting the operation, will have to move at a speed of around 7kmph to conduct the census effectively," said a government official.

According to approximate estimates, there are roughly around 150 dolphins still living in the 34km Ganga stretch from Farakka to Sagar.

Experts said that dolphins have become an endangered species as their habitat is getting increasingly hazardous due to river pollution. According to rough estimates, there are around 2,000 dolphins left in the entire Ganga.

Earlier, the state had submitted a Dolphin Action Plan for West Bengal to the Centre under the National Mission for Clean Ganga scheme. It proposed having a dolphin census carried out in the Ganga river stretch in the state. It also asked for an awareness campaign to prevent dolphins from going into extinction.
Source: Times of India