Comprehensive Plan to Stop Ganga Sewage Spills Needed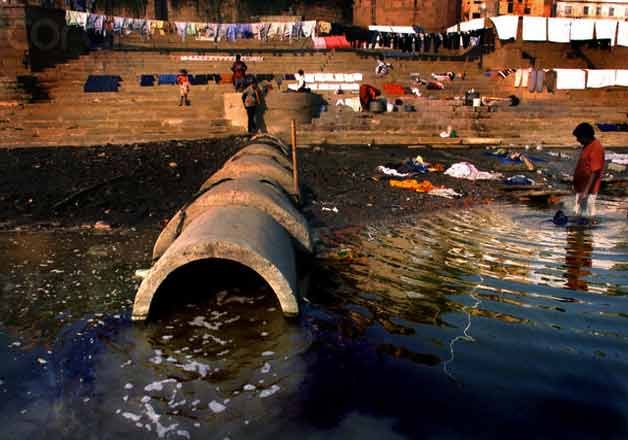 Just spending money on Sewage Treatment Plants (STPs) will not clean the Ganga river - what is needed is a comprehensive plan to stop sewage from entering the river, say experts.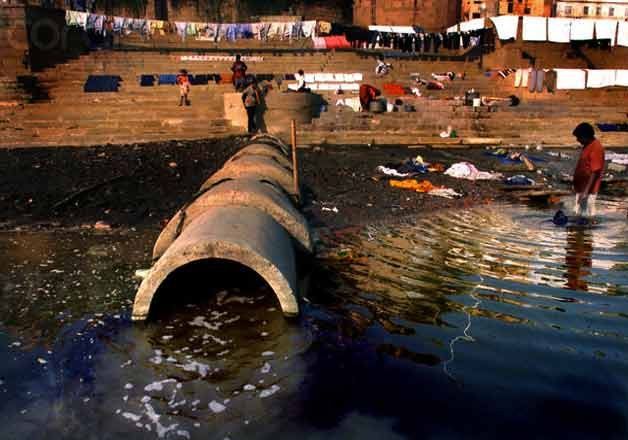 Their views assume significance in the light of the National Green Tribunal (NGT) pulling up government agencies for "wasting public money" in the name of cleaning the river.
Not a single drop of the river has been cleaned so far," a bench headed by its Chairperson Justice Swatanter Kumar said.
Reputed water conservationist Rajendra Singh can only agree and he says that "distributing money for setting up machines" (STPs) won't bring good results unless there was a national protocol to stop sewage water from flowing into our rivers.
Environmentalist C.R. Babu concurred, saying all the rivers and rivulets flowing in the Gangetic plan carry only sewage and no river can be cleaned minus simultaneous efforts to clean towns and cites of sewage.
Sushmita Sengupta of the Centre for Science and Environment (CSE), however, felt that while the central government had an elaborate plan to clean the Ganga, concrete action on the field was still awaited.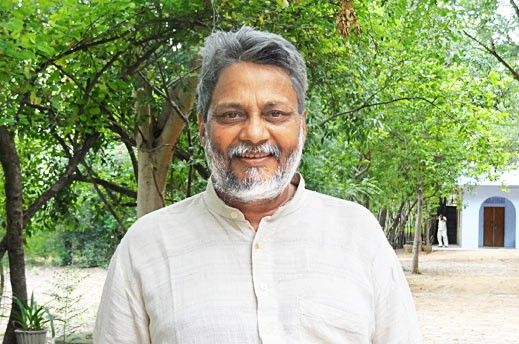 Rajendra Singh, known as the "Waterman of India", contended that the money spent on cleaning the Ganga was being "distributed" to contractors and companies with no experience in the field of river rejuvenation.
"They have given money for projects to install STPs. This money will go to those supplying iron, cement, concrete, pipes. But won't solve the problem," Singh told IANS.
"To comprehensively treat the river, there is need to ensure that dirty water does not find its way into Ganga, to separate all the 'nullahs' (drains) that merge with Ganga, to pass a law or formulate a national protocol to separate river from sewer," he added.
Singh, who won the Stockholm Water Prize (known as the Nobel Prize for water) in 2015, said: "What we need is to establish a system to ensure that dirty water doesn't mix with clean water. As for the dirty water, it should be treated and reused in agriculture, gardening, industry."
Read more at: The Economic Times