Dams might have Negative Influence on River Ganges, says Water Resource Ministry of India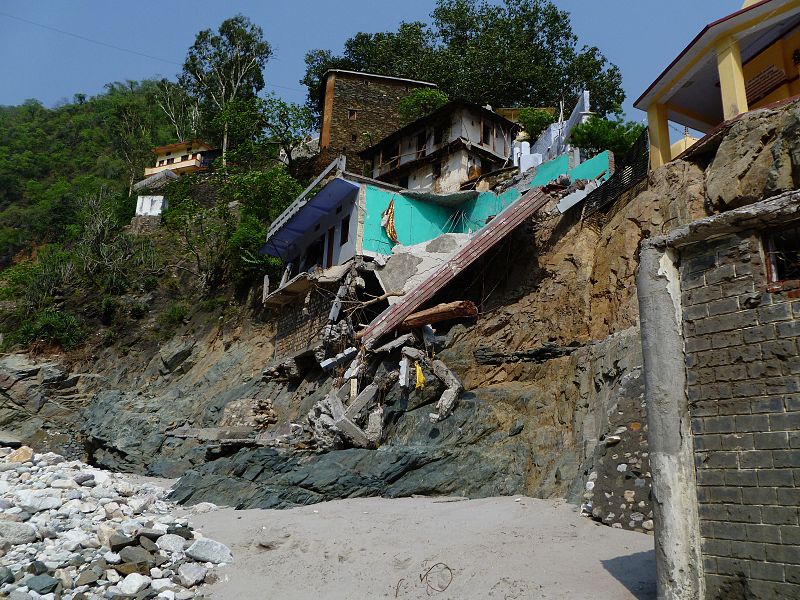 The water resource ministry has opposed the hydroelectric projects on the Alaknanda, Bhagirathi and Mandakini River hence contradicting the permission given by environment and power ministries for setting up of dams.
After the Kedarnath incident of 2013, when around 100,000 pilgrims remain trapped in the Uttarakhand valley after serious landslides and bad monsoon, the Supreme Court had put a hold on all the 70 proposed hydroelectric projects on the Alaknanda-Bhagirathi river basin. On May 10, SS Patwalia, additional solicitor general brought to notice that the environment and power ministry has approved the construction of five of the six projects, namely— Lata-Tapovan (171 MW), Jhelum Tamak (108 MW), Kotlibhel 1-A (195MW), Alaknanda (300 MW), Khironi Ganga (4 MW) and Bhyunder Ganga (24 MW).
The water resource ministry headed by Uma Bharati informed the Supreme Court that any further hydroelectric projects on Alaknanda, Mandakini and Bhagirathi rivers can be dangerous for Ganga.
The ministry argued that the permission was given before the unfortunate Kedarnath tragedy of 2013 but now there is need for a comprehensive hydrological and hydro-geological study to know how dams can affect the flow of rivers.
"All these new projects are coming up close to the existing projects, many of which are in ecologically sensitive areas hindering the source of fresh water resource. Hence, any further project will have substantial impact on ecological footprint of the area," the ministry said.
According to the ministry, the permitted projects are around regions which are geologically weak and seismically sensitive. So, there is a need to review these projects. The ministry said that Ganga could remain pure and pristine only if Alaknanda, Mandakini and Bhagirathi rivers are allowed to flow freely invoking the 'Aviral Dhara' of the Indian government which aims for a clean and continuous flow of the river Ganga.
Source: NewsGram