Dangers of Rising Ganga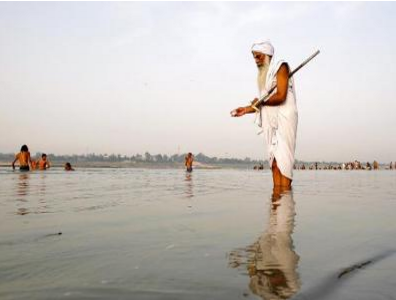 Due to heavy rainfall, water level in the Ganga is flooding agricultural fields along its banks and is posing a threat to 25 villages in the area.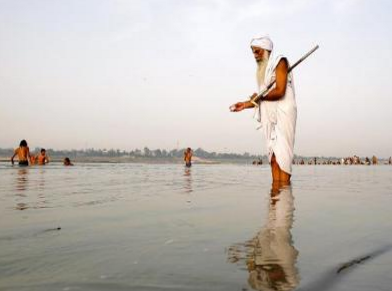 With incessant rains lashing the hills' area, water level in the Ganga has started rising. In Bijnor, the river is posing a threat to about 25 villages located on its banks. At present, the most-affected villages are Gauspur, Fatehpur Sabha Chand, Simli, Daibalgarh, Rajarampur, Rawli and Brahpuri.
According to SDO, irrigation department, Ravindra Singh, "Water level in the Ganga is rising rapidly. On Saturday, 96,900 cusecs was flowing while 1,37,000 cusecs of water was released from Haridwar. We are keeping a vigil on the water level. In addition, we have also informed all villagers living along the banks to be alert."
According to villagers, the river water entered Rajarampur, Daibalgarh and Brahmpuri villages on Saturday morning.
A resident of Ravli village, Bijendra Singh, told TOI, "Water level of the Ganga is increasing due to rain in the hilly and plain areas. All farmers of the villages located along the banks have been cut off from their agricultural fields which are across the river. We are unable to reach there. Their crops are submerged in the flood waters. If the river water level keeps rising at this pace, we will have to evacuate from our villages. We are living in fear."
On being asked about the situation of the villages located on the banks of the Ganga, ADM, Vishal Singh, said, "Water level of the Ganga is increasing but situation is under control. We have set up flood posts at these villages and there is no danger here. We are keeping an eye on the water level of Ganga and all officials and personnel have been alerted."
Source: Times of India