Five-point plan to clean the Ganga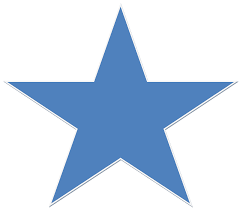 Five point-plan to clean the Ganga
By Onno Ruhl , World Bank India Country Director and Genevieve Connors , Senior Water Resource Specialist, World Bank India
Mint
June 19, 2014
Cleaning the Ganga will require high-livel political will that is sustained over many years, or even decades
The recent flurry of attention and elevated commitment to rejuvenation of the Ganga is most welcome.
Nowhere in the world has the cleaning and conservation of a major river, lake or bay occured without high-level political will that is sustained over many years, often decades. This will be particularly crucial considering the staggering scale of the Ganga: a river that is 2,500km long, binds five states together along its main stem and eleven in its entire basin, and channels the domestic, industrial, and agricultural waste generated by more than 500 million people. But what else is needed to clean this iconic river and its mighty basin? Based on global experience, here are five things the government may consider in preparation of its new plans:
Preparing a basin plan, that guides investment and choices, will be an important first step. Apart from an obvious focus on the critically polluted stretch from Kanpur to Varanasi, a clean plan would prioritize the pollution hot spots and the investments with the greatest impact. Cleaning is expensive and no country has attempted clean-up at India's level GDP (gross domestic product) per capita. From 1970 to 1990, the five countries that share the Rhine spent about $50 billion on communal and industrial waste-water treatment plants. In 2007, China vowed to spend more than $14 billion on Lake Tai, its third-largest freshwater lake. Scarce resources must be allocated to investments with the highest returns. The government of India has taken the important first step of adopting a river-basin approach. A consortium of seven IITs has just submitted a draft Ganga River Basin Management Plan which contains many excellent background papers.
Second measurement will be critical. One cannot manage what one does not know. The paucity of credible and reliable water quality data on the Ganga must be rectified. The global experience shows that we need good data, including, for example, on the share of point source versus non-point source pollution and on the share of pollution-load generated by cities versus industries. The International Commission for the Protection of the Danube River, for example, has prioritized measurement and assessment, and constituted several expert groups to advise it in this regard. In the Ganga, real-time water monitoring would provide a baseline from which to measure improvements and inject transparency in reporting.
Third, getting the institutions right. Leadership, autonomy, and professional management are needed. The global experience shows that, as an implementation task, river-cleaning should be de-linked from line ministries charged with policymaking and regulation and given, instead, to smaller, professionally managed river basins organizations. Cities need to be strengthened as ultimately they will be custodians of the assets being created: sewerage networks, treatment plants, riverfront development schemes, and solid management systems. Many cities in the Ganga basin are particularly weak, with limited financial powers, weak revenue generation, and poorly managed utilities. In addition to current strategies, such as the piloting of 10-year Design Build Operate contracts to improve sustainability, one way forward is to partner a Ganga rejuvenation programme with a smart cities programme, and to pic a few iconic cities in which to pilot reforms, cluster investments, and show results.
Fourth, engaging and mobilizing all stakeholders. The Ganga's constituents are its inhabitants, its champions, its religious leaders, its elected representatives, and all the people who value it as a cleaner river. People must be part of development and every successful clean-up programme has tapped this crucial resource. This worth investing in. In Australia, the Murray Darling Basin Authority estimates that almost 20% of its annual resources have been committed to this kind of work. Regular reporting on goals and on progress, reaching out to youth and schools, encouraging participation in water quality testing and social audits, and promoting behaviour change are all examples of how far this can be. Riverfront development- including ghats, parks, and other public spaces - is also crucial, bringing people closer to water and increasing their affiliation and respect for its cleanliness and flow.

Fifth, rejuvenation requires equal attention to quality and quantity. The old adage that "the solution to pollution is dilution" is partly true. In 2013, the visible improvement in water quality in Allahabad during the Maha Kumbh Mela was, in part, the result of additional releases from the barrage upstream. This begs a basin-scale plan in which inter-sectoral trade-offs are analysed and water is allocated according to greatest need and societal values. Today, 90 % of the water in the basin is used for irrigation at some of the lowest productivity levels in the world. Much could be achieved by improving agricultural efficiency and reallocating water to higher value uses, including river health. This is particularly important for a large and complex water system that is highly seasonal with 90% of rainfall generated in three months and with a long lean season of slow run-off and marginal glacier melt.
Since 2011, the World Bank has been providing financial and technical assistance to the government of India through the National Ganga River Basin Project. The recent groundswell of support for rejuvenation of this great river and the global experience fill us with hope that a rejuvenated Ganga programme can achieve real results.
Website:
www.worldbank.org/en/news/opion/2014/06/19/five-point-plan-to-clean-the-ganga