Flood-like Situation in Prayagraj as Ganga & Yamuna Swell Due to Rins (Video)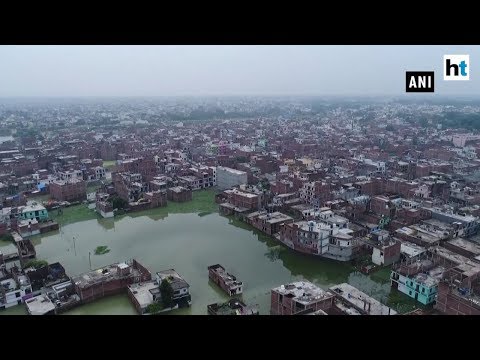 There is a flood-like situation in Prayagraj and adjoining areas as the water level in river Ganga and Yamuna continues to rise.
The region has witnessed heavy rainfall in the last few days. Villages in the low-lying areas have been partially submerged and many residents have been evacuated to relief camps. At least 1200 homes are believed to have been affected by the flood-like situation.
Source: Hindustan Times