Ganga Water Quality Has Improved, says Indian Government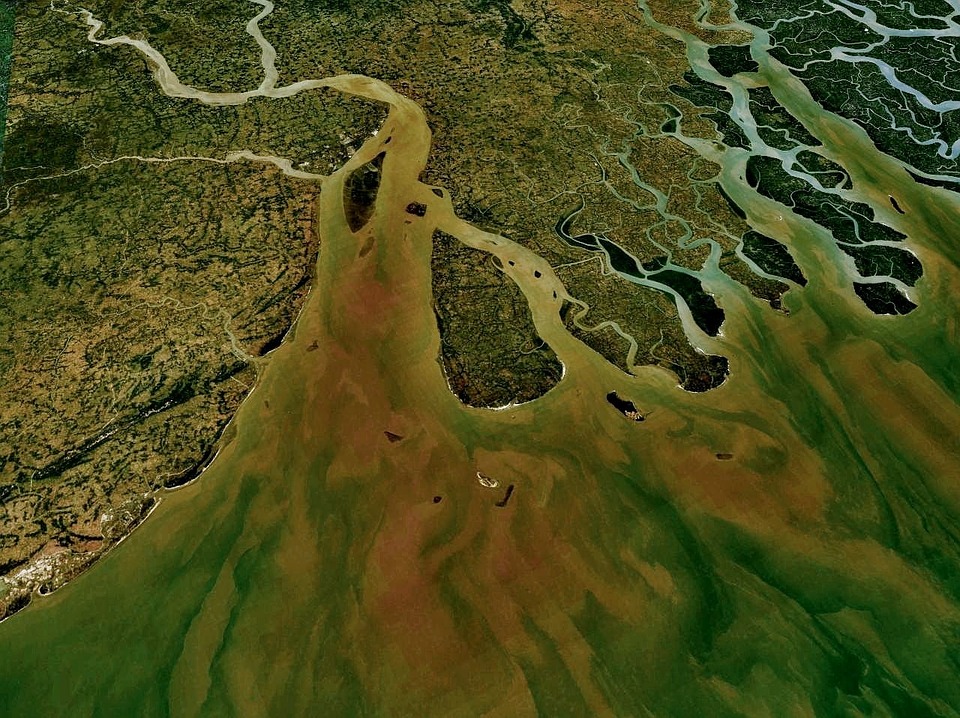 The water quality of the Ganga in 2018 has "improved over last year", according to a written statement in the Rajya Sabha on Monday by junior Water Resources Minister Satyapal Singh.
By Jacob Koshy, The Hindu

Gangas aerial view (Representative Image Source, Pixabay, labeled for reuse)
The statement said "dissolved oxygen" levels had improved at 39 locations, and "biological oxygen demand" (BOD) levels and faecal coliform had decreased at 42 and 47 locations respectively. These three parameters are a proxy for both the presence of aquatic life as well as microbes that may be harmful to these biota, and are conventionally used to assess the quality of the river.
These improved stretches of the river included places such as Rishikesh, the Har-Ki-Pauri Ghat at Haridwar; Ranighat in Kanpur; Tarighat in Ghazipur; Narora in Bulandshahr; Kachhla Ghat in Badaun, Aligarh; Buxar, Mokama and Munger — all in Bihar; Uluberia, Dakshineshwar and Diamond Harbour in West Bengal.
Read the full article on The Hindu