Germany commits millions for Ganga project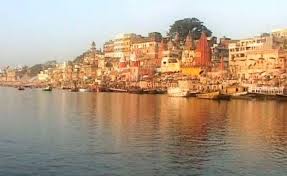 Germany will provide 3 million Euro to support India's ongoing Ganga rejuvenation plan and explore various options to develop the country's national river.
One of the options is to explore an option of extending co-operation for Ganga rejuvenation on the lines of Indo-German Energy Forum - a dedicated platform to support India's energy needs through various measures including government-private partnership.
The matter of financial support and other options for partnership were discussed during a bilateral meeting of the German minister of environment, nature conservation and nuclear safety Barbara Hendricks with India's water resources and river development minister Uma Bharti here on Wednesday.
t was discussed that the co-operation on Ganga on the lines of the Indo-German Energy forum may include river basin planning, institutional setting and researches.
The overall co-operation under such proposed dedicated forum may also include technical supports like river rejuvenation strategies, hot-spot definition, prioritization, basin-wise monitoring & evaluation and setting of Ganga Knowledge Centre.
"There could also be financial co-operation on selected issues such as innovative financing models for industrial and urban pollution, assistance to manage funds and selected public and or private investment funds", said Bharti after the meeting.
The water resources ministry, in its official statement, said the German delegation was willing to assists in Ganga rejuvenation in view of their success in the rejuvenation of Rhine and Denube rivers which involves multi-country and multi-state collaboration.
"The challenges of managing pollution due to sewage and the industrial effluents had been handled in these efforts which are also critical in the Ganga clean-up programme", said the ministry.
Source: Times of India