Govt invites scientists to showcase tech for Ganga clean-up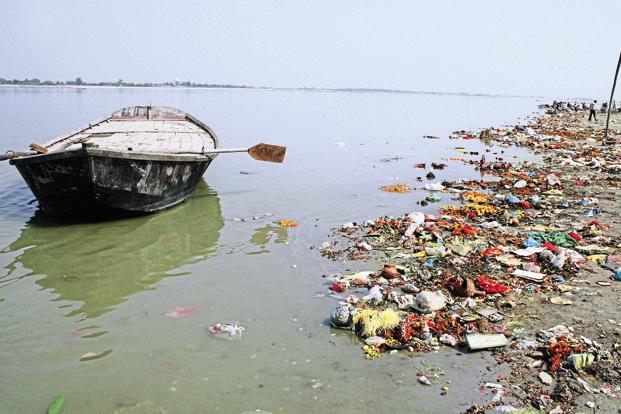 NDA govt issues global invitation for scientists, firms to showcase their technologies for cleaning drains that ultimately fall into the river
New Delhi: The government has invited scientists and companies to showcase technologies for cleaning drains before they empty into Ganga river.
Even though Clean Ganga mission is a flagship mission of the National Democratic Alliance government, activists believe there has been little progress in cleaning the holy river, famously addressed as mother by the Prime Minister Narendra Modi. In May last year, the Union cabinet cleared an outlay of Rs.20,000 crore over the next five years for the "Namami Gange" (Clean Ganga) project.
The National Mission for Clean Ganga (NMCG), which is the nodal body for cleaning Ganga River now plans to carry out "in-situ bioremediation" of drains joining the river. This is a system of sewage treatment where microbes are used to degrade flowing sewage into carbon dioxide and water. The process also reduces stench from raw sewage.
"The aim is to treat drains carrying domestic waste water joining river Ganga by innovative & effective technology to at least achieve outdoor bathing river water quality criteria," said a senior NMCG official, who did not wish to be identified.
NMCG has issued a "global invitation" for interested scientists or firms to come to India and demonstrate their technological suitability, feasibility, financial and limiting conditions at their own cost for a minimum initial period of one month.
"The outcome of the technology deployed should clearly demonstrate the monitoring protocol, cost of installation, operating and maintaining the system which would be reimbursed from the second month onward, subject to its performance being found up to the mark by an independent agency," the NMCG official explained.
The initial experiment will, however, be limited to selected drains only.
"Based on the performance of those technologies in the Ganga basin, the exercise may get extended to 144 identified drains that discharge water into the Ganga," the NMCG official added.
NMCG has asked interested firms to reach out to them by 5 July and are expected to choose them by July-end or early August.
But experts are not very sure about the technology.
"Bioremediation is still an emerging technology. A large scale implementation will be very risky. It has to be done with a lot of care. The technology has not been proven yet. For the technology to be used on a large scale is quite a distance to cover," said Manoj Misra, an environmental activist and convener of non-profit Yamuna Jiye Abhiyan.
Ganga, often called India's lifeline, is the country's national river and has significant economic, environmental and cultural value attached to it. Originating in the Himalayas and flowing into the Bay of Bengal in the east, it travels for more than 2,500km through the plains of northern and eastern India. After originating in Uttarakhand, it passes through 29 major cities, 23 small cities and 48 towns.