IIT-Roorkee to help UP govt develop Gomti riverfront on global pattern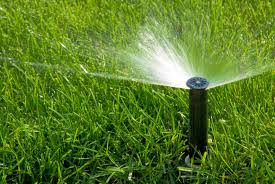 The Indian Institute of Technology-Roorkee will associate with the Uttar Pradesh government's mega project to develop Gomti riverfront in Lucknow on international pattern. The role of the institute will be to study the environmental impact and management of the proposed project.

"We have signed an MoU with UP government's irrigation department, which is the nodal agency for the project, recently to conduct a survey and carry out environmental assessment work to foresee the potential environmental problems that would arise out of the proposed development and address them in the project's planning and design stage," said professor Kamal Jain from IIT-R's civil engineering department. Jain is a principal investigator of this study.

According to Jain, there is a 30-km stretch of Gomti river beginning from Sitapur bypass road to Shahid Path within Lucknow and a total 37 drains of highly-polluted nature fall into the river along this stretch. A length of 12 km out of this stretch has been chosen for developing the riverfront. "But we have enhanced this 12-km stretch of Gomti river to a 16-km stretch, covering the locations from Pucca Pul to Shahid Path, for our study, so we could reach broad and optimum conclusions on the expected environmental problems," Jain told TOI.

The Rs 1,107 crore ambitious project is said to be close to chief minister Akhilesh Yadav's heart and he wants to complete it before his terms ends in 2017. It is also believed that the CM wants this project to be better than the Centre's ongoing efforts to clean Ganga and develop its ghats in Varanasi, PM Narendra Modi's constituency. Ridiculing the PM's Clean Ganga minnsion, Akhilesh Yadav had once said, "Some people associate rivers with religion. But be it the Ganga or the Yamuna, they are all secular rivers."

While laying the foundation of the project in April, the UP CM had said, "The Gomti has a great history. It was used in the past for trading. However, no effort was made in the past to revive Gomti. But their government is committed to doing it, keeping in view Awadh's heritage."

The riverfront in Lucknow will draw inspiration from international projects of Tokyo, wetland area near Putrajaya Lake in Malaysia, Danube river in Vienna, Olympic Park on Thames (London) etc. The riverfront beautification includes landscaping, development of parks, ghats, construction of cycling and jogging pathways, creation of children's play area, lawns, sports fields, tonga track and deploying boating facility on the river. The riverfront will also feature a green area with facilities to organize cultural programmes.

"We will use remote sensing technology and computer modelling in our study and present them (the UP government) an analytical report, including the suggestions and optimum solutions over the project that what could be impact visible on environment and the ambience in future after the project is readied," Jain said.
http://timesofindia.indiatimes.com/city/dehradun/IIT-Roorkee-to-help-UP-govt-develop-Gomti-riverfront-on-global-pattern/articleshow/50325968.cms