IITians suggested Eco-tech for Ganga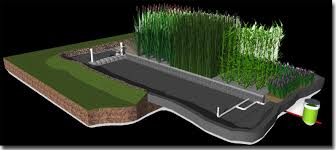 Cleanliness of Ganga could be achieved spending half the budget allotted for 'Clean Ganga' campaign using eco-technology, said Dr CSP OJha, professor of civil engineering, IIT Roorkee.
Ojha, who was in the city on Thursday to attend an international conference, Hydro 2014, organised in Maulana Azad National Institute of Technology, said there are a number of "cost-effective" options, to rejuvenate the river.
"Central government had spent Rs 939 crore till Feb 2014 on the Ganga Action Plan under different schemes. But, there are many cost-effective waste water treatment options which can expedite the rejuvenation of the river Ganga," he told HT.
Ojha said the major problem in rejuvenation of the river is disposal of sewerage. "Two-third waste and sewerage water is still being disposed of in the Ganga. There is a need to treat this water first to bring Ganga nearest to its pristine form," he said. The professor has been associated with cleanliness operations undertaken on various rivers for the past 25 years.
"By using technologies like soil scape filter, soil aquifer treatment and green bridge, we can treat waste water. If waste water passes through green bridge in the sewerages, it would be filtered before falling into the river and organic pollutants, bacteria and viruses could be removed," he said.
"Under green bridge technology, we use fibrous and floatable material like jute, coconut husk, stones and sowed green plants to create the bridge. The green plants on the bridges increase the growth of aerobic organisms which in turn degrade organic pollutants," he added.