Industrial Waste Flow Into Ganga Down By 35%: Prakash Javadekar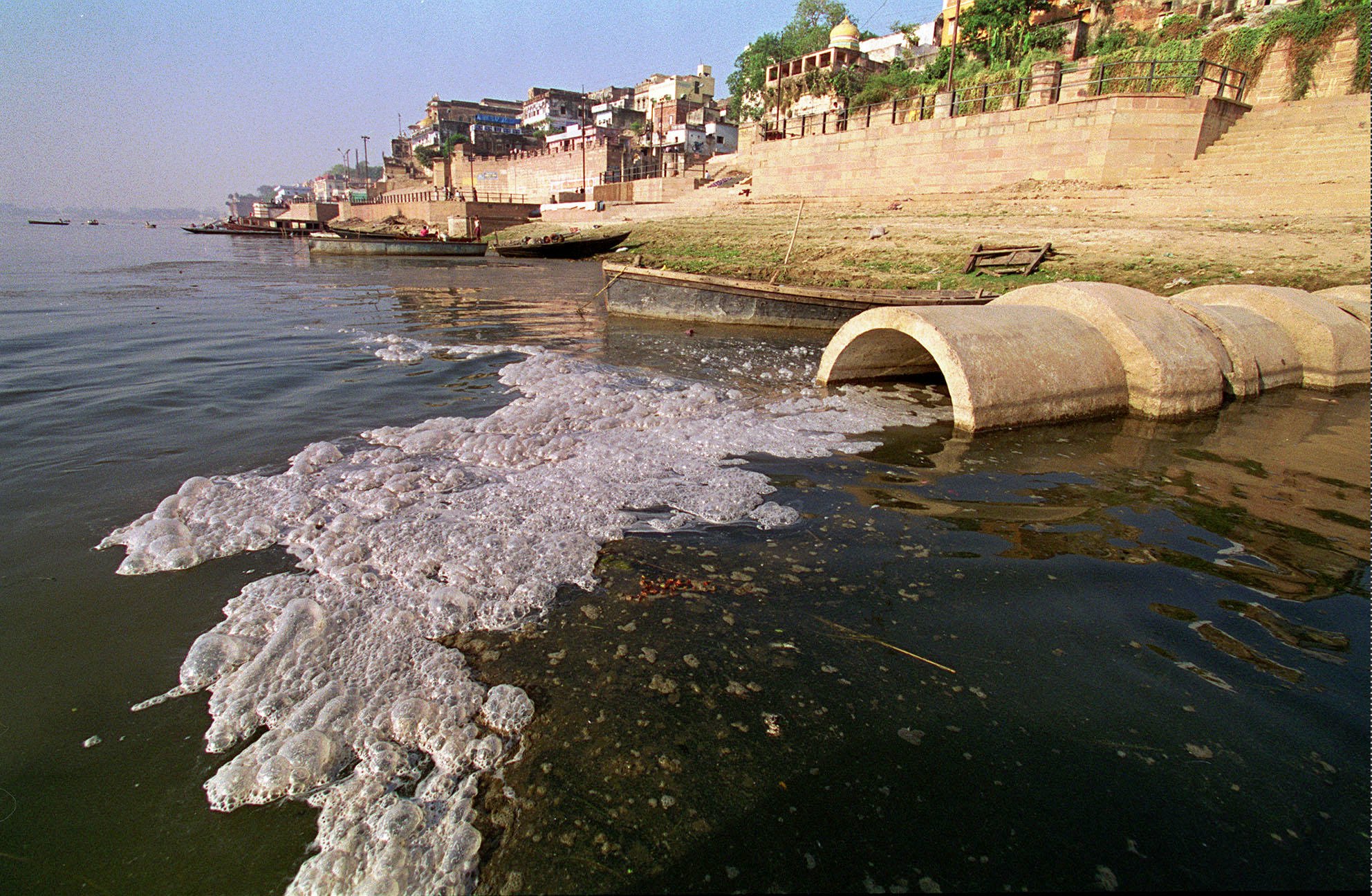 New norms for abatement of pollution and stringent action against the violators helped bring down wastes from industrial units flowing into the Ganga by nearly 35 per cent over the past one year, the government said on Sunday.

Environment Minister Prakash Javadekar told PTI his ministry "concentrated" on 764 "grossly polluting" industries along the river and strict action, including closures as well, was taken against them.

He said a report regarding this has been submitted to the Prime Minister's Office (PMO) as well.

The Minister said effluent norms for distilleries and sugar factories were changed which is why 'black liquour' and 'spent wash' no longer flows in the Ganga and this helped bring down the pollution levels.

"We concentrated on industrial pollution in Ganga and monitored effluent flowing from 700 odd units. We mandated them for installing 24/7 monitoring mechanism and changed the effluent norms for distilleries and sugar factories," he said.

"So now black liquor is not going into the Ganga and spent wash is also not flowing into it. It's being used for manufacturing fertilisers. Pollution from other industries too have curtailed. We have taken action against more than 100 industrial units," the Minister added.

"All this has resulted in reduction nearly 30-35 per cent pollution in Ganga from industrial activities," Mr Javadekar said.

He said that for tanneries, the Common Affluent Treatment Plant scheme is being coordinated by Ministry of Water Resources and its impact will be visible within one year.

"Yes, We've already given the report to PMO. The Central Pollution Control Board (CPCB) has given the report and done it," he said.

The Environment Ministry in January had ordered closure of 150 industrial units, including sugar mills and tanneries, along the river after they failed to install 24X7 effluent monitoring systems.

Mr Javadekar had earlier said the CPCB had formulated an action plan for abatement of industrial pollution in the Ganga river to reduce effluent generation and organic load, and claimed there has been a "significant" reduction in industrial pollution in the river.

Among the units closed include nine paper and pulp units, 28 textile units, six slaughter houses, nine sugar units, four distilleries, 68 tanneries, 10 chemical units and 14 other units.

Mr Javadekar had also said the CPCB had constituted vigilance teams and carried out inspections at 130 industries, including 48 pulp and paper, 54 sugar, and 28 distilleries units - to assess progress in implementation of action plans, in December last and this January.

Sources in the environment ministry said the time to give clearances which earlier used to take 600 days has been reduced to 190 days and plans are afoot to bring it further down to 100 days.

In the coming months, sources said ministry also plans to introduce a set of civil penalties to enforce stringent norms it has brought for diverse sectors to reduce emission and pollution loads.
Source: NDTV