Joint ​​Study to ​Examine the Feasibility of ​Ganga Barrage Project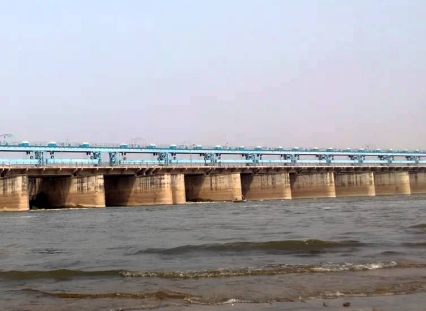 While Bangladesh is keen on the project, to save rivers in its southwest, India is worried about possible siltation upstream.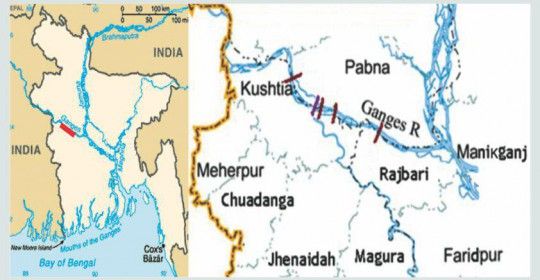 After a series of discussions and bilateral visits, Bangladesh and India have decided to run a joint feasibility study to examine if the Ganga Barrage project puts any adverse impact on the transboundary river basin.
There is hope of a series of Memorandums of Understanding (MoUs) being signed during the forthcoming visit of the Bangladeshi Prime Minister Sheikh Hasina to New Delhi from April 7-10. This visit comes nearly two years after the Indian Prime Minister, Narendra Modi, visited Bangladesh in June 2015. Official talks between the two prime ministers will take place on April 8.
Sources within the Bangladesh water resources ministry told thethirdpole.net that the government is trying to hold a technical committee meeting between Bangladesh and India on the proposed barrage project ahead of the Prime Minister's visit. However, they are yet to confirm the date and venue of the meeting.
During the visit, the two neighbours might sign a MoU on the proposed project, Zafar Ahmed Khan, Senior Secretary at the water resources ministry told thethirdpole.net.
The barrage project, if implemented, would help supply fresh water to south-western Bangladesh, known as the Ganga Dependent Area (GDA) that includes the world's largest mangrove forest, the Sundarbans. The GDA started facing paucity of fresh water flows during the dry seasons since the construction of the Farraka barrage – which became operational in 1975 – on the Ganga river in the Indian state of West Bengal.
Dhaka has already finished the feasibility study on building the 2.1-kilometre-long barrage in Pangsha, Rajbari district, some 98 km downstream from the Farakka barrage. It will take two to three years to construct the main barrage, and 10 to 12 years to complete the project.
The proposed project has a reservoir to augment the flow of water and its equal distribution, in both dry and wet seasons, over the GDA. The barrage would also supply water to some small rivers in both Bangladesh and the West Bengal. These distributaries of the Ganga are in danger of drying up completely.
Zafar Ahmed Khan told thethirdpole.net that the joint feasibility study will be conducted on the Ganga to identify the possible impact of the barrage project. "An Indian team is expected to arrive in Dhaka soon and then a joint study team will be formed to do so," he said, adding that India is now talking about basin-wise management of transboundary rivers which is a positive sign for Bangladesh.
Read more: The Third Pole