New Low-cost Tech for 'Namami Gange'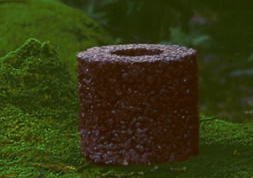 US Environ's new technology 'Eco-Bio Block' is a cost-effective method to clean rivers, which can ensure flow of only treated and clean water into the Ganga.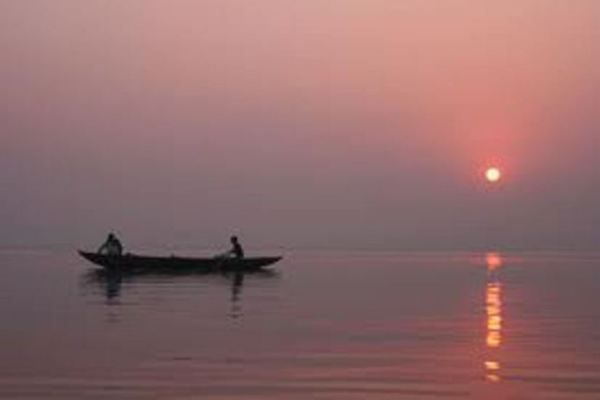 While hundreds of crores have been spent on cleaning of rivers in the country, a new technology 'Eco-Bio Block' system claims to clean the river in a cost-effective manner using lesser manpower.
The technology introduced in India by a firm, US Environ, is already operational as a pilot project under the Narendra Modi government's flagship 'Namami Gange' project.
Capable of putting an end to the polluted Ganga
From Uttrakhand to West Bengal, there are about 144 drains that fall in to Ganga and these drains are the main culprit behind polluting Ganga river.
"If we could install Eco Bio Block system within 3 to 5 km before they get into the Ganga, only treated and clean water will then flow into the Ganga River. This action will ensure that Ganga will not be polluted anymore," said U S Sharma, MD of the U S Environ.
Sharma said that the technology complies with the guidelines and protocols of central pollution control board -CPCB- and it is already operational under Namami Gange project in Patna, Bihar.
"We are already using the technology in CPCB funded project as in-situ treatment through bioremediation of Bakarganj drain at Patna in Bihar under Namami Gange scheme and have achieved about 60-70% reduction in water parameters such as BOD, COD, Faecal Coliform, etc.," added Sharma.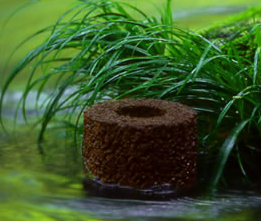 Previous successful attempts
Apart from this, the eco bio block system was also used in Delhi for Yamuna cleaning many years back and it had shown successful results.
However, the technology has not been able to generate much interest among government agencies despite its successful results. "Once put under operation, it does not require any maintenance and this has made this very cost-effective.
But, there seems to be lack of political will to adopt this technology at more places for cleaning of river. We have already given representations to the water resource ministry and officials are satisfied with the result," added Sharma.
Eco Bio Block - A promising Technology
Eco Bio Block (EBB) Technology is a Japanese invention and has been recommended by Japan International Cooperation Agency (JICA) to the government of India and has been approved by Central Pollution Control Board (CPCB) and Ministry of Environment & Forests (MoEF) for used as a media in Sewerage and Sewage treatment plants.
This technique is also being used in many cities of the world and it has shown very promising result especially in sewage treatment. Eco Bio Block can be used to clean the water of open drains, ponds, lakes, sewage treatment and effluent treatment system.
All eforts for Namami Gange
Government recently launched the 'Namami Gange' programme on the banks of the Ganga in Uttrakhand when 250 projects worth Rs 1,500 crore were launched simultaneously under the 'Namami Gange' project.
These projects were also launched at 108 places situated on the banks of sub-tributaries of the Ganga. Officials claimed that from Gangotri to Ganga Sagar, the 'Namami Gange' will ensure cleanliness of the river for which Rs 20,000 crore have been earmarked.
Officials claimed that industrial pollutants flowing into the Ganga was a major concern for which a tri-level system was being put in place. Now, only STP-treated water would be allowed to be poured into the Ganga, for which a law would be enacted soon.
Speaking on the occasion union water resource minister Uma Bharti had said that results and impact of 'Namami Gange' will be visible by October in the first phase as more than 1,000 schemes for cleaning the Ganga are ready.
"The Ganga water flows in my veins and it's the responsibility of all Ganga devotees, not alone the government, to ensure purity and sanctity of the holy river," she said.
Source: India Today