NGT Shuts 13 Polluting Industries Along Ganga River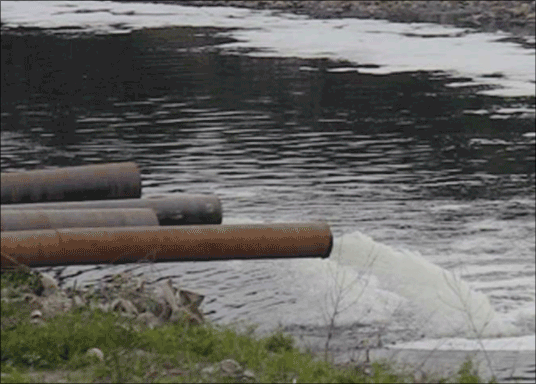 The National Green Tribunal directed 13 polluting industries situated along tributary or major drain of the Ganga river to be shut down.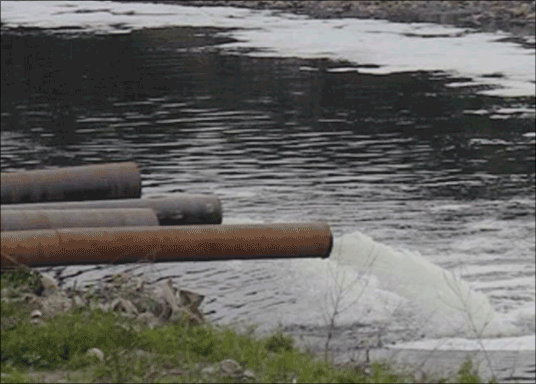 The tribunal bench headed by NGT Chairperson Justice Swatanter Kumar gave directions following a report by a high-level committee that inspected the 13 industries dealing in various products, including chemicals and a power plant.
According to the report, the team inspected the industries along the Gajrola and Babrala drain with source from Bagad river in the Upper Ganga region in Uttar Pradesh. The drains further meet the Ganga. "These industries were the primary source of pollution of Bagad drain, which was found dry at places and contained very high pollutants at certain stretches," the bench said.
Drains are manmade channels or available naturally to carry stormwater to its disposal point -- the Ganga. The committee report pointed out that the industries used fresh water for dilution, were dumping their effluents outside without treating a major part, and thus causing huge environmental and groundwater pollution.
The tribunal pointed out that the management and proper mechanism of handling the fly ash in the power plant was found missing. "All the 13 industries shall be shut down (till the next order)...
Uttar Pradesh Pollution Control Board, state government and police shall ensure that water and electricity supply is disconnected," the bench said.
"A complete report must be filed before the tribunal and provided to all the industries," it directed. These industries had been given two weeks to file objections to the order. "Industries could submit action plan to become non-polluting, keeping in view the deficiencies noticed by the committee," the bench said.

Read more: One India