No to Dumping of 'Ritualistic Material' into Ganga, NEERI Says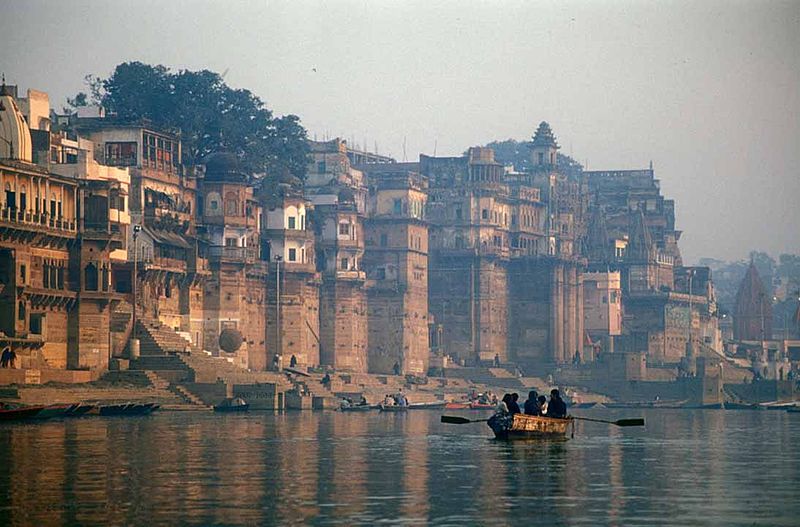 People must be stopped from dumping "ritualistic material" into the Ganga, considered a holy river by millions of Indians, says a study by a central government institute.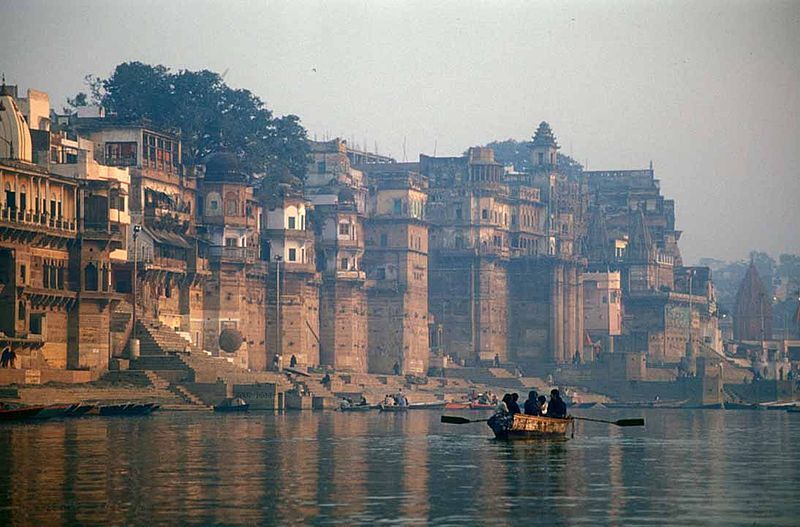 Varanasi Ganga, Image Souce: Wikimedia Commons, By Babasteve
The study by reseachers at the National Environmental Engineering Research Institute (NEERI) has called for restrictions on cremation-related activity, disposal of dumps and immersion of Hindu idols, garlands and flowers in the river.
The study also held that a large number of "medicinal herbs growing in sub-alpine and alpine region near Gomukh (the origin of the Ganga), Chidbasa, Gangotri and adjoining areas (of the Himalayas) must be protected" to protect the "medicinal water quality" of the river.
It called for changing pesticides-based farming along a 540-km stretch in Uttar Pradesh to organic farming. The study is a preliminary attempt to understand the anti-microbial characteristics of river Ganga. It said the "disposal of ritualistic material must be prevented from entering" the river Ganga to keep it clean.
The study said that although the Ganga finds its own way to survive despite unrelenting disposal of waste, immediate attention was needed to protect it and its special properties.
The study, 'Assessment of water quality and sediment to understand the special properties of River Ganga', was conducted after the Union minister for water resources, river development and Ganga rejuvenation Uma Bharati last year said that NEERI will conduct a study to evaluate the medicinal values, if any, of the Ganga.
The NEERI study was submitted to the National Mission for Clean Ganga, the nodal authority for the Ganga's protection and conservation, a few months ago but is yet to be made public.
The study also stressed the need for decentralized sewage treatment plants (STPs), individual household latrines (IHHLs) with proper excreta management in villages along the river, adoption of stringent measures like Zero Liquid Discharge by industries, and ensuring minimum environment flow (e-flow) in rivers.
Read full article: Live Mint