Pollutants in Ganga Destroying Purifying Algae Colonies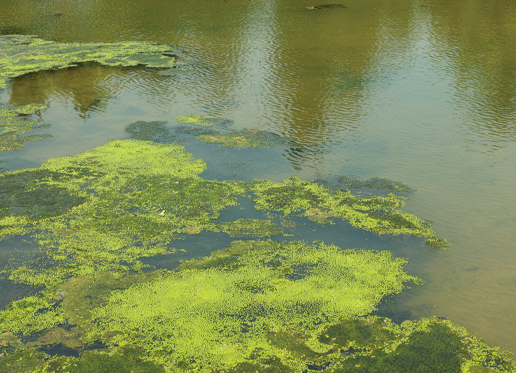 Colonies of a major group of algae (diatoms) have fallen considerably due to change in river chemistry following human-generated pollutants and sewage falling indiscriminately in the river.
These algae grow inside the river Ganga and act as its purifier.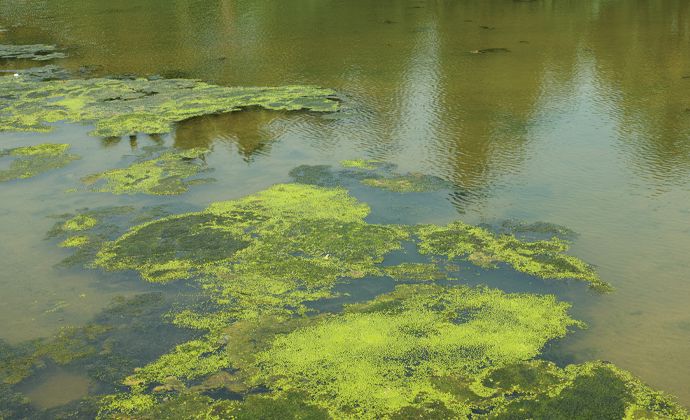 Growing pollution has made a drastic change in Nitrogen-Phosphorous (NP) ratio essential for the growth of these algae colonies in the river, revealed a scientific study carried out by a group of four scientists headed by Prof Jeetendra Pandey of BHU.
"Many purifiers (the group of algae) automatically grow in the river Ganga. Essential NP ratio for normal growth of the purifiers (diatoms) is 16:1. Sewage falling indiscriminately into the river, human generated pollutions, and excess use of detergents altered the NP ratio," Prof Pandey told HT. Over 10 big drains fall into the river.
As a result, increase in proportion of phosphorous in the river Ganga is relatively much higher than that of nitrogen. Imbalanced NP ratio radically changed the environment in the river that affected population of the purifiers and their colonies.
"As far as it is possible, direct disposal of sewage in the river needs to be minimised so that the purifiers may get suitable condition for their growth and maintain their population required for Ganga purification. These purifiers are required for maintaining the water quality of the river," says Prof Pandey. Individually, people need to reduce detergent use as much as they can.
The team noticed a positive sign as well during the research, which began in 2011 and concluded in 2014. They noticed that despite all these 'stress factors,' many of these purifiers (many algae) have acclimatized them into the new environmental condition in the river. Scientists call them stress resilient purifiers.
Pandey and his team collected water samples from various locations between Allahabad and Varanasi. They preferred collection samples at the confluence of Ganga-Yamuna, Ganga-Gomati, Ganga-Sai and Ganga-Assi. Later, they examined the samples at a laboratory.
Prof Pandey said detergent is a major killer of these purifiers since phosphorous coming out of it flows with sewage into the river. It deposits at river bottom and affects the life cycle of purifiers. While stress resilient micro algae purifiers survive, many of these vanish.
Read more: Hindustan Times