Projects Approved for Total Sewage Treatment Along 4 Ganga Cities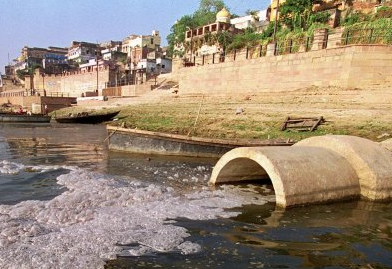 The National Mission for Clean Ganga has approved projects worth Rs 1,900 crore that will ensure hundred percent sewage treatment facility along four religious cities.
Those cities are Haridwar, Rishikesh, Varanasi and Allahabad.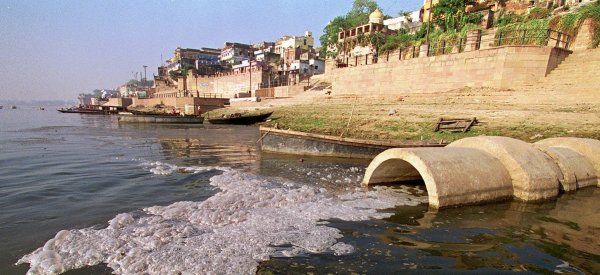 The money will also be spent for ensuring sewage treatment facility in two cities – Vrindavan and Delhi – along Yamuna. With this, NMCG has approved projects worth more than Rs 4,100 crore during the last three months in Uttarakhand, Uttar Pradesh, Bihar, Jharkhand and Delhi.
In a review meeting last month, Prime Minister Narendra Modi had expressed unhappiness over slow pace of work related to Ganga cleaning. Union Water Resources Minister Uma Bharti has been on a two-week 'Ganga Nirakshan' yatra to assess the ground situation and interact with people.
The major chunk of nearly Rs 768 crore has been approved for sewage treatment in Allahabad. The projects would also arrest flowing waste water of 18 drains into the rivers to ensure pollution free water for bathing at Sangam during Ardh Kumbh mela 2019. Three projects wort RS 744 crore of sewage treatment infrastructure were approved for Patna, Bihar.
In Delhi, construction of as many as seven prioritized STPs of total capacity of 94 MLD in Najafgarh area have been approved at an estimated cost of Rs 344.81 crore under 'Maily Se Nirmal Yamuna' project that was initiated on the directions of National Green Tribunal (NGT). Najafgarh drain contributes around 70 percent of the total discharge of the city into river Yamuna that includes a lot of untreated sewage.
Read more: The New Indian Express