REQUEST FOR QUALIFICATION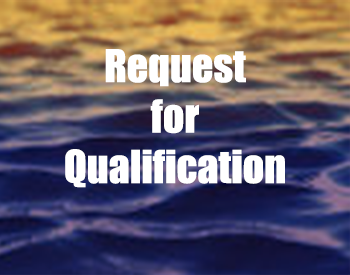 NATIONAL MISSION FOR CLEAN GANGA
(MINISTRY OF WATER RESOURCES, RIVER DEVELOPMENT & GANGA REJUVENATION)
3 rd Floor, Rear Wing, Mahanagar Doorsanchar Sadan, 9, CGO complex, Lodhi Road, New Delhi-110003
www.nmcg.nic.in, E-mail- admn@nmcg.nic.in
Short listing of Transaction Advisor(s) for PPP Model under Namami Gange Program
National Mission for Clean Ganga (NMCG), a registered Govt Society, is implementing the work Programme for National Ganga River Basin Authority (NGRBA) in the states of Ganga Basin. Namami Gange – a flag ship programme of Ministry of Water Resources, River Development & Ganga Rejuvenation (MoWR, RD & GR), Government of India is being operationalized by NMCG.
National Mission for Clean Ganga (NMCG) intends to shortlist competent and eligible firms/ organizations to participate in the bid process for appointment as Transaction Advisor(s) to explore the opportunity and implement the Sewerage Infrastructure projects with long term operations & maintenance through Public–Private Partnership (PPP) for about 20 cities/towns (in first phase) along the river Ganga and its tributaries.
The Transaction Advisory Services are broad and require commercial PPP structuring, financial, technical, legal, environmental, and social safeguard expertise to provide support in PPP project structuring and bid process management. The details regarding the objective, scope of work and deliverables, list of cities/ town, selection process and instructions to applicants are contained in the Request for Qualification (RFQ) document along with other terms and conditions.
RFQ can be downloaded from the website of the NMCG ( www.nmcg.nic.in ) from 21.12.2015 onwards for which a non-refundable fee of Rs.10,000 /- towards document fees in the form of Demand Draft from a scheduled bank drawn in favour of "National Mission for Clean Ganga " and payable at New Delhi shall have to be deposited at the time of submission of proposal. NMCG reserves the right to extend or modify the dates or cancel the entire process at its sole discretion without assigning any reasons thereof.
Mission Director
https://nmcg.nic.in/writereaddata/fileupload/21_Notice%20for%20Short%20listing%20of%20Transaction%20Advisor(s)%20for%20PPP%20Model.pdf