Varanasi to get new lease of life with new sewage treatment plants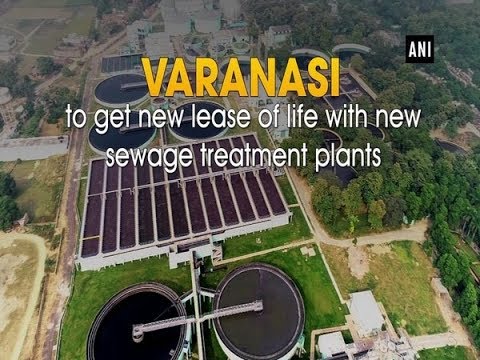 Varanasi (Uttar Pradesh), Jan 23 (ANI) : Varanasi - a historical city regarded as the spiritual capital of India. It draws Hindu pilgrims who bathe in the Ganga River's waters and perform funeral rites. Along its winding streets are some 2,000 temples including Kashi Vishwanath, dedicated to the Hindu god Shiva. The city's growing population and a huge influx of visitors has led to sewage generation which is much higher than its existing treatment capacity. Varanasi generates about 300 million litres per day sewage.
Under the Namami Gange programme, the National Mission for Clean Ganga has taken up several projects for the treatment of sewer. Work is in full swing to tap major drains flowing into the river and divert them to sewage treatment plants (STPs). The existing treatment capacity of sewage in Varanasi has been boosted with the inauguration of 140 MLD sewage treatment plant (STP) at Dinapur, built at a cost of Rs. 235.53 crore. The project funded by JICA is the first and the largest sewage treatment project to be implemented under the Namami Gange mission.
The treatment plant uses green power from sewage (biogas) to significantly reduce the carbon footprint apart from lowering the operational cost. The 50 MLD STPs being constructed in Ramana will bolster the existing sewage treatment capacity of the city and take it up to 412 MLD which is adequate to meet the sewage treatment demand till 2035. This will stop untreated sewage from flowing into the Ganga at Varanasi. Out of 23 drains, 20 have already been tapped. The remaining 3, including Assi are being tapped through Ramana STP project.