Wildlife Institute of India to Survey Aquatic Fauna in Ganga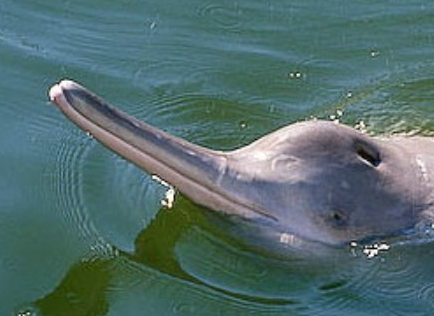 The Wildlife Institute of India has been asked by the Ministry of Water Resources to undertake a survey of aquatic fauna in Ganga river, including Gangetic dolphin.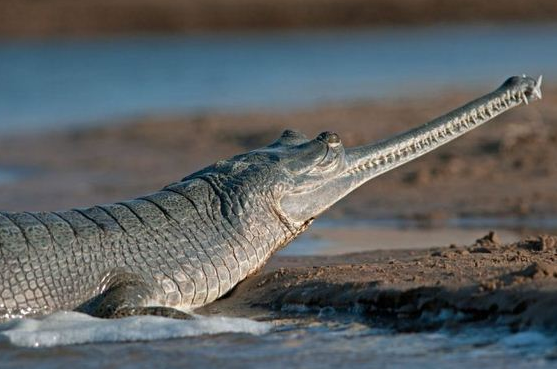 Indian Gharial
Environment Minister Anil Madhav Dave in a written reply said that his Ministry, however, has not launched any survey on the river Ganga to determine the population of aquatic life including the Gangetic dolphin.
"Recently the Ministry of Water Resources (River Development and Ganga Rejuvenation), under National Mission for Clean Ganga (NMCG)'s Namami Gange Programme has entrusted a job of comprehensive survey of the aquatic fauna of Ganga river under the project 'Biodiversity Conservation and Ganga Rejuvenation' to the Wildlife Institute of India (WII) Dehradun," Dave said.
He said as part of this project WII has initiated a standardised multi-species field survey throughout the Ganga River and it focuses on the Gangetic dolphin, otters, crocodiles, freshwater turtles, migratory and breeding water birds, amphibians, fish and aquatic insects.
He said WII has initiated systematic survey of fishes in Bhagirathi river from Harshil to Deoprayag in Uttarakhand to understand the spatial patterns of fishes across sub-basins of Bhagirathi and to assess the diversity of fishes in river Ganga in the upstream areas. This project is being supported by the Department of Science and Technology, he said.
Significant findings of the survey include 2617 metre was the highest elevation till which fishes were recorded (Salmo trutta fario) for lotic system (Bhagirathi River, Harsil) while 3,083 metre being the highest for lentic system (Dodital Lake) among others.
Read more: Indian Express