Stan Bronson, Director of Partnerships at the Alliance for a Climate Resilient Earth (ACRE)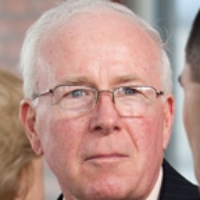 Stan Bronson is a seven generation Floridian, born in Orlando, with undergrad education done at Florida Southern College and grad work done at Florida Atlantic University and the University of Florida. Spending most of his career in the citrus industry, 14 years of which was COO of a large citrus operation, in 1999 he joined the extension faculty of the University of Florida, developing a natural resources education program for South Florida ecosystem restoration initiatives. That program evolved into the Florida Earth Foundation, begun in January 2002. FEF was a public-private partnership of over 120 agencies, universities, industries and not-for-profits. The organization developed knowledge exchange programs that center on water disciplines. In 2019 Florida Earth transitioned into the Alliance for a Climate Resilient Earth (ACRE), which carries on Florida Earth's programs plus many more.
Bronson serves as Director of Partnerships and Chief Visionary Officer of the Alliance for a Climate Resilient Earth (ACRE), which administers the nation's only permanent US program in graduate water education with the United Nations, the UNESCO-IHE/ACRE partnership. ACRE also runs the US-Netherlands Connection (USNC) program, which brings teams of delegates from the US to the Netherlands to see Dutch expertise in water infrastructure and management, especially as it relates to sea-level rise adaptation and knowledge exchange platform that puts together those needing help in solving coastal resilience issues with those possessing expertise in those issues. ACRE's newest program is the US-UK Resilience Forum in partnership the UK Environment Agency and held at Oxford University. Coming from a ranching family who supplied the land for Walt Disney World in the 1960's, Stan's love of the land has always been an inspiration throughout his career.