Cosset Industries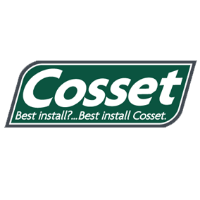 Cosset is an Australian owned manufacturer and supplier of high quality Wood Plastic Composite (WPC) and 100% recycled plastic products that promote a healthy natural environment.
Products include pedestrian boardwalks, bridges, viewing platforms, signage, decking, park furniture, bollards, dunnage, post & rail fencing, and landscape profiles that are durable and long lasting.
Cosset's EVERTUFFTM and DuraCompTM product represents the new generation of high performance products, with the added benefit that they are manufactured predominantly from post consumer recycled HDPE plastic and timber.
Cosset is committed to promoting service, quality and customer satisfaction and can assist with your next project.