Deutsche Gesellschaft für Internationale Zusammenarbeit - GIZ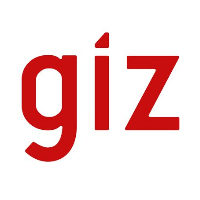 For over 60 years, GIZ has been working jointly with partners in India, in sustainable economic, environmental and social development. Currently, GIZ has over 300 staff in India, of whom 85% are national personnel.
India is fast emerging as an economic and industrial power. It is a member of the Group of Twenty (G20), and of the BRICS-Association of major emerging economies, named after its members Brazil, Russia, India, China and South Africa. Despite the country's rapidly growing economy, poverty and social issues remain a challenge. The burgeoning population and accelerated urbanisation in the country have resulted in an environment at risk, and greenhouse gas emissions that continue to spiral upwards. GIZ, in close cooperation with Indian partners, offers tailor-made solutions to meet local needs and achieve sustainable and inclusive growth.
The key focal areas of Indo-German cooperation are currently
energy
the environment
sustainable economic development.
Our main commissioning parties are the Federal Ministry for Economic Cooperation and Development (BMZ) and the Federal Ministry for the Environment, Nature Conservation, Building and Nuclear Safety (BMUB). In addition, we work for Indian public sector clients, the European Union and foundations.
The Government of India has launched several initiatives to address the country's environmental and social challenges, and GIZ is contributing to some of the most significant. For example, it is supporting the National Urban Sanitation Policy as part of the Clean India Campaign (Swachh Bharat Abhiyaan) in partnership with the Ministry of Urban Development. GIZ is also constantly exploring how to contribute to further initiatives in India.