DUBAI NATURAL GAS COMPANY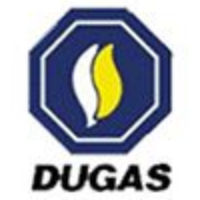 The Dubai Natural Gas Company Limited (Dugas) is proud to be a member of the ENOC Group, which is wholly owned by the Government of Dubai. Dugas has played an integral role in the development of Dubai and has a history which reflects a resourceful commitment to its people and its future.
Our strength is demonstrated in our planning, engineering, construction, operations, maintenance and management of complex infrastructure and industrial facilities. After thirty years we enjoy a strong and established presence in the oil, gas and petrochemical industry in the Gulf and Middle East, and this combined experience has enabled Dugas to grow into a fully diversified organisation providing quality and safety with efficiency and cost effectiveness.