ELT India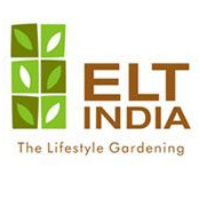 Pradeep & Anuradha Barpande who, own this venture have been associated with horticulture since 1987. Their area of expertise involve Softscape execution & maintenance, large tree transplantations, Soil erosion control, large scale plant supplies.
It all started in Feb 2008, when they read a newspaper article on vertical gardens across the world. It was then that they were determined to bring these new 'Green' heights to Indian architectural scenario. With green spaces reducing drastically in cities, growing greens in the available space has become necessity of urban life. They decided to take this challenge & approached ELT Easygreen. Visit to Ecoshop in London & hands on training at Aldingbourne strengthened their confidence in ELT products. Greg's 2 visits to India helped them in understanding in depth the various scientific aspects of Living walls & green roofs. Initially products were being imported but after research and experimentation in Pune, Mumbai, Chennai & New Delhi, ELT India now produces its own systems and exports them across the globe through the ELT Global Network. With network partners in Malaysia & Bahrain, ELT India plans to expand services beyond borders.
ELT India got a delightful boost when Huntsman selected them as their exclusive partners for their product, VYDRO substrate, a Hydrophillic substrate, not just for experiments but for application of the same in the best & successful way in varied Indian climates. The combination of this versatile technology with ELT modules has given ELT India advantage of giving green solutions for any shape, size & slope.
ELT India is first Indian enterprise to study, improve, produce & install ELT Green Wall & ELT Green Roof Systems all over India.
ELT India has installed Large number of Green walls Pan-India.
ELT India has developed a research facility at Pune to study the different aspects of green roofs and living walls in varied climatic conditions of India & is equipped with total infrastructure to grow living wall panels and roof panels.
ELT India continues study on plants, growth media, plant responses under different light intensities & for extreme climatic conditions.
ELT India is developing ancillary industries and certified installers & maintenance network all over India.
ELT India has developed a nursery network to make uniform, insect & pest-free, quality plants available in quantity.
Training for installation and maintenance is provided by ELT India, at Pune.
The certified network of contractors, maintenance staff and growers, trained by ELT India, supports ELT system and vegetation warranties.
ELT India is exclusive network partner of Huntsman International for their innovative product, VYDRO substrate, a completely new type of lightweight growth medium for plants.
We are committed to provideing top class innovative solutions and excellent service delivery experience to our clients.
We believe in innovation & improvisation. We enhance our skills & update our technologies to give site-specific solutions.
We honour & fulfill our commitments & ensure that we are fair and transparent to all, our employees, clients and business associates.
We intend to inspire people to create Green spaces & promote innovative urban garden techniques.