Parsons International Corporation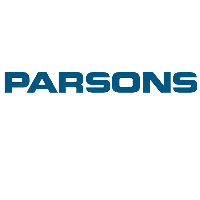 Parsons is a leader in many diversified markets with a focus on infrastructure, industrial, federal, and construction. We conquer the toughest logistical challenges and deliver design/design-build, program/construction management, and other professional services packaged in innovative alternative delivery methods to federal, regional, and local government agencies, as well as to private industrial customers worldwide.
Parsons has been combining strong forward-thinking and cutting-edge technology to improve the way people connect with the world for more than 70 years. Our success has been in striking the balance between big ideas and the technical ability to bring them to life. Thanks to Parsons' global network of resources, we have the power to combine leading-edge technology with unparalleled quality and control. We back it all up with an unwavering commitment to safety for domestic and international projects of any scale, under any conditions. All across the world, at every time of day, Parsons is keeping people moving toward a brighter, safer world.