Royal HaskoningDHV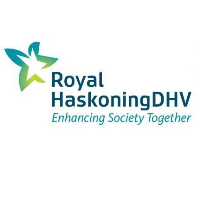 Royal HaskoningDHV is an international, non-listed engineering consultancy firm.
Royal HaskoningDHV has been making a world of difference in people's lives since 1881. As an independent international engineering and project management consultancy, we have been working with clients to successfully deliver projects which contribute to improving living circumstances around the world for 135 years.
Our 6,500 colleagues, spread over 150 countries are committed to our promise to enhance society together. We combine global expertise with local knowledge to deliver a multidisciplinary range of consultancy services for the entire living environment.
We are leaders in sustainable development and innovation. Thousands of people's lives are changing as a result of our work. By working in partnership with our clients and stakeholders, we are making an impactful contribution to society through our projects and Enhancing Society Together.
We put our clients at the centre of everything we do. Enhancing Society Together is our promise to the market and to you. It is the choice we make and the responsibility we want to take in a world that is changing.
We understand that our clients are facing difficult challenges. Global challenges require sustainable solutions that are fit for future generations. Together, we can make a world of difference, contributing to a more sustainable future for our children and our children's children.
We encourage our clients and partners to join us as we work together in developing responsible solutions that will last far beyond our generation.