THERMAX LIMITED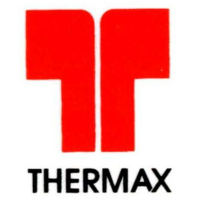 Thermax. D Ltd. is an Indian energy and environment engineering company based in India and Britain. It manufactures, boilers, vapour absorption machines, offers water and waste solutions and installs captive power projects. Thermax is also a historic brand name of boilers, and the name of a former toughened-glass company.
The company's vision for the future is firmly anchored in the belief that to stay competitive, companies need to adopt sustainable development practices.

The systems, products and services developed by Thermax help the industry achieve better resource productivity and improve bottom lines, while maintaining a cleaner environment. Even as we convert costs to profits, we help to protect the environment in our own limited ways. A win-win for industry and the society at large.