Waterpreneurs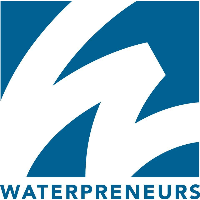 Waterpreneurs is a global collaborative platform bridging the financial gap, in a systemic way, between the various key water stewardship stakeholders.
Waterpreneurs was launch by WaterLex, a public interest organisation specialized on global water governance. It is anchored in the UN system, centered around human rights.
Mission
Connecting investors with trusted established local entrepreneurs who are providing sustainable access to potable water for the most vulnerable local communities around the world.
Vision
A world where everyone has access to safe affordable water.

A world in which local entrepreneurs are at the heart of sustainable development.

A world in which money is a means, not an end.

A world in which the private sector, civil society and the public sector work hand in hand to solve global problems.