NGT imposes Rs 30 lac fine on U'khand unit for polluting Ganga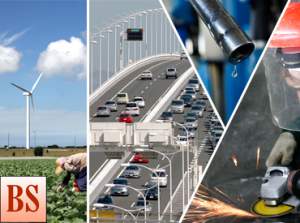 Good News:
Cracking the whip on an industrial unit in Uttarakhand, the National Green Tribunal today imposed a penalty of Rs 30 lakh on it for discharging effluent directly into the drains joining river Ganga.

A bench headed by NGT Chairperson Justice Swatanter Kumar directed a fabrication and trailer manufacturing unit in Udham Singh Nagar district to pay an environmental compensation of Rs 30 lakh for operating without permission from the pollution control board and not having an effluent treatment plant.

"You are responsible for polluting the river Ganga and making people suffer. You have employed 600 people which indicates this is a big unit. You are liable to pay an environmental compensation to the pollution control board for damaging the environment," the bench said.

The green panel also rejected the unit's submission that it does not discharge untreated water in drains and said, "don't tell us that 600 people live without water."

The direction came during hearing of a plea of ANG Industries which had approached the green panel against the closure order passed by theUttarakhand Pollution Control Board (UPCB).

The UPCB had sealed the unit after the green panel's December 10, 2015 judgement which said that all seriously polluting industries which are operating without consent of the Board shall be closed down.

The unit, however, contended that they did not fall under seriously polluting industry as they do not use any water in the process of manufacturing and do not generate any effluent.

The unit's plea, filed through advocate S A Zaidi, has sought directions to set aside the closure order and grant the consent to operate.