Toward a Philosophy of Water: Politics of the Pollution and Damming Along the Ganges River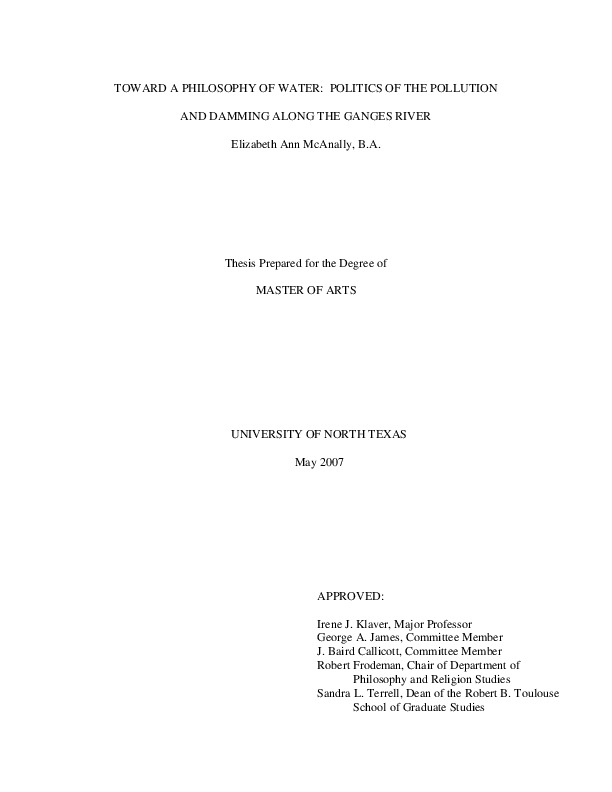 This thesis sets out to develop a beginning of a philosophy of water by considering philosophical implications of ecological crises currently happening along the waters of the Ganges River.
In my first chapter, I give a historical account of a philosophy of water. In my second chapter, I describe various natural and cultural representations of the Ganges, accounting for physical features of the river, Hindu myths and rituals involving the river, and ecological crises characterized by the pollution and damming of the river.
In my third and final chapter, I look into the philosophical implications of these crises in terms of the works of the contemporary philosopher Bruno Latour.
McAnally, Elizabeth Ann
Master Thesis
University of Texas
2007
Source: UNT Digital Library